Are You Making the Most Out of Your Email Marketing Strategy?
You can use email marketing to develop relationships with leads, customers, and past customers. It's your chance to engage with them directly in their inbox at the right time. Moreover, email can become one of your most effective marketing channels when combined with the right messaging.
Don't miss out on the chance to showcase your brand to the right customers at the right time. With SaraTech's goal-driven email marketing services, you can create an email campaign that perfectly matches your company's goals.
How Can SaraTechs Help You?
We can help you build brand loyalty
Regular brand interactions are essential for strong client relationships, and with our web email marketing services, you can build brand loyalty while driving more sales. Furthermore, using the best email campaigns to engage with an existing client is more affordable than using other marketing channels like social media marketing or paid advertising.
We can help you send bulk emails
We at SaraTech work hard to maintain strong relationships with ISPs and build a reputation for sending permission-based emails. Therefore, more of your emails will be delivered to your recipients' inboxes and fewer in spam folders.
You can track your analytics
Email marketing software provides useful information about your targeted email marketing strategies and campaigns through data and analytics. The most commonly used engagement metrics are click rates, bounces, open rates, click-through rates (CTRs), and conversions. Our experts can decode the complex numbers and translate them into valuable information to better reach your audiences and target market.
You can save time and efforts
Targeted email marketing allows you to communicate with your ideal market segments in minutes. That's where we come to the picture. Our experts can help you if you don't have time to learn the basics of email campaign optimization.
What Services Do We Offer?
Campaign and Template Review
Our marketing experts review your email templates and email campaigns from the previous 12 months to understand your email marketing performance and engagement. We also examine your subject line, email design, and calls-to-action (CTAs) to identify problems and inefficiencies.
Technical Review
Our email marketing specialist examines all technical issues with your current setup to ensure that your email newsletters and other marketing emails reach the correct inboxes. These include spam complaints, delivery problems, and the possibility of the domain and IP blacklisting
List Management
Reputable email marketing companies focus on more than just engaging your audience; they also make sure you're targeting the right people and segmenting inactive contacts. With our ongoing list maintenance, our goal is to increase engagement consistently. We make certain that the correct message is sent to the correct contact every time.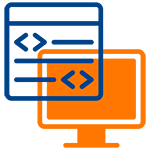 Campaign Design and Deployment
Our email marketing campaign service takes care of everything from beginning to end, so you don't have to worry about a thing. Do you require a personalized email newsletter service? Each email marketing newsletter is designed and developed according to your specifications by our email marketing newsletter team. You can rest assured that our email marketing agency is always focused on achieving your objectives.
ESP Research
We work with some of the most popular ESPs in the industry and evaluate each platform to make the best recommendation for your requirements. Email marketing platforms range from simple entry-level software to robust email service providers (ESPs). Our email marketing agency investigates each platform to present you with a few suitable options for your needs.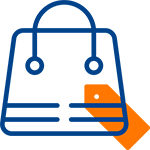 Products and Services Promotion
Providing our clients with a profit-oriented email marketing solution is an important part of our email newsletter service. We put in a lot of effort to personalize the content of each email newsletter so that it appeals to your target market. Email campaigns will be sent to your subscribers that tell them precisely what they want to hear and offer them the exact thing they want to buy.
In present times, finding an email marketing agency that understands your industry, business, your competition,
and goals can be quite confusing. That's where we make the task easier for you.
Hiring us can help you not in one but many ways. With SaraTechs, you can:
Get a personal account manager who is familiar with your company, industry, and objectives.
Receive a personalized strategy tailored to your short- and long-term objectives, as well as reports on your key performance indicators (KPIs).
Access our client-exclusive technology platform for tracking, monitoring, and reporting leads, sales, and revenue generated through digital marketing channels such as email.
Work with an email marketing company that has a client retention rate of 91 percent, which is more than 40% higher than the industry average.
Choose from fully managed to client-provided email copy to find an email marketing plan that fits your schedule.
If you're a business owner, you're well aware of how hectic your days can be. It's difficult to find time to do much of anything when you're running a business, responding to Facebook messages, and filling orders. So let us take the burden of managing an email campaign off of your shoulders.
SaraTechs Makes it Simple:
We'll design a custom email marketing campaign for you and manage it, so you get the results you want. Contact us today and get your customized email marketing strategy!